Leaving what you love
What a ride… the last six years have been in one word amazing!

Meniga in 2014, around the time we reached 100 employees
Six years ago I joined a tiny 4 people startup called @meniga as their VP of Product Management, prior to that I had been working for one of those banks in Iceland that had collapsed but was slowly making it's way back to normal. At that time I thought to myself that I'll give this 2 or 3 years and see what happens. I was looking for something fun, something different, looking to be a part of something from the beginning. I had no idea what was about to come.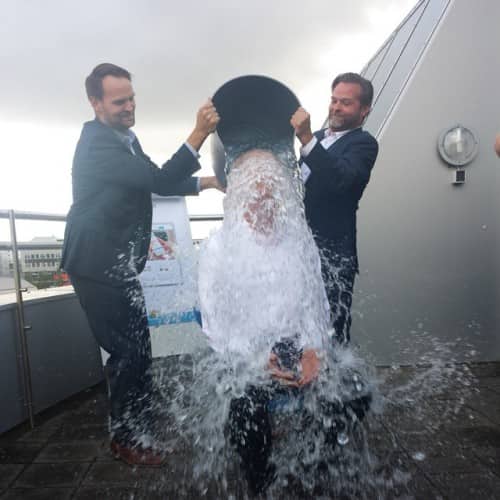 The Meniga founders, amazing guys that have taught me a lot.
When I joined Meniga we only had one client and it was the bank I was working for. We had very little income but the first round of funding was accepted just days before my job interview. Our first office was an old classroom in a building that used to house the University of Reykjavik and had been turned into a startup hub. Budget was tight but we had a great team from the start.
Growing like crazy
Now almost six years later this tiny Icelandic startup is one of the worlds best known FinTech companies, we have grown to over hundred employees and our HQ is in Canary Wharf, in one of the tallest buildings in London. We have won numerous awards for innovation. Our solution reaches close to 35 million people and more then 20 of the worlds largest and most innovative banks use our software to drive their digital banking experience.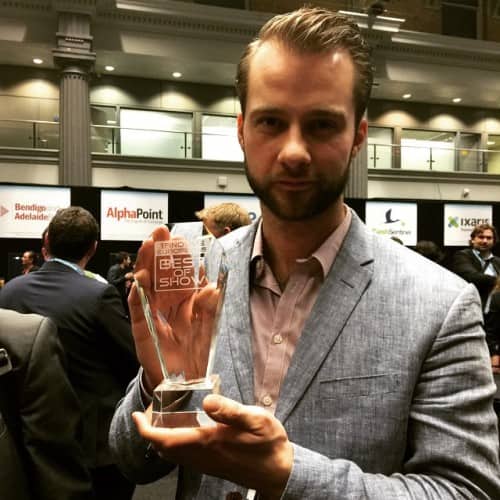 Three times our solution was voted as Best of Show at Finovate
We have seen unbelievable growth, we are by many thought to be the most interesting place to work for in Iceland right now. We've been very fortunate as we were able to bring in some of the most talented people in web design, UX, development and innovation to join us in this adventure.
To the moon and back
I've had the opportunity to travel the world and work with some of the greatest minds in the industry. I've visited over 70 cities in 30 countries from China to South Africa to Australia. I have flown further than to the moon and travelled around earth more than 10 times.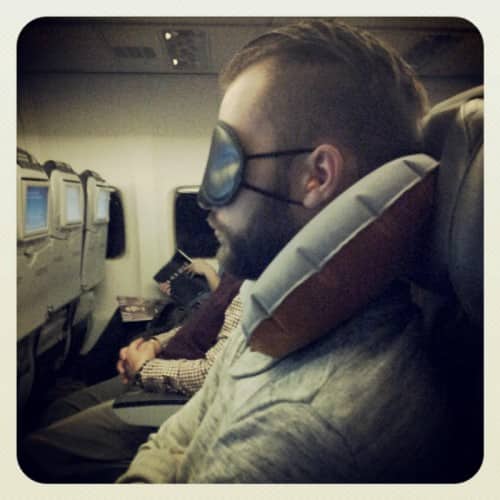 As much as I tried I never was able to sleep much on airplanes
Airplanes and airports have become my second home although it's not something I would recommend. Working this much and being away from your family and friends is extremely hard and I'm very lucky that I still have both.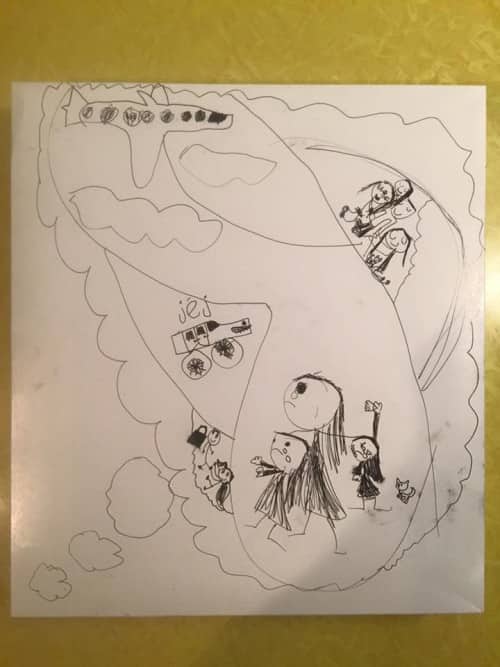 The circle of life in the eyes of my 6 year old daughter
At times we worked so hard that we came close to causing ourselves physical and mental harm but thankfully everyone's made it out alive with thicker skin. Thanks to all the hard work business is booming and every year we sign bigger and smarter banks who see the Meniga solution as the foundation of their digital strategy and innovation.
I love what I do, I love my team, I love our clients… But I just resigned!
Why would anyone working in such an amazing company with such brilliant people and exciting opportunities want to leave. People must think I'm mad.
If you don't push yourself you will not grow
Over the last 13 years I have been building some of the worlds most forward thinking and advanced online banks. Working for Íslandsbanki in 2003 I probably made the first web standards compliant online bank after reading @zeldman 's book and in 2005 we launched one of the first web based mobile banks. Since joining Meniga I truly feel that we have influenced the FinTech and banking industry with our innovations and designs.
There are exciting times ahead for Meniga but still I feel that I need a new challenge. So I decided to change course and take on a new role as VP of Product at a startup called Bókun. We are building a tourism community platform. Nothing even close to banking.
Finding challenges
Ever since I was a kid I felt a need to challenge myself and learn something new. Not necessarily with the intention of becoming good at it but to evolve myself. I started to train football when I was 13, everyone else on the team had been training since they were 5 or 6 and I was the worst but I kept training for a few years (but I still suck).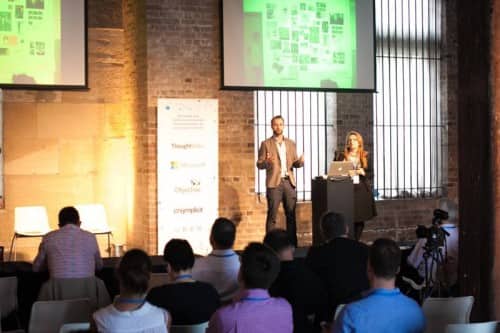 From my talk on emotional banking at Next Bank Sydney in 2013
I took on one of the lead roles in my high schools rendition of the Rocky Horror Picture Show when I was 15 knowing that I had a stutter and would need to perform in front the whole school, this was a huge step for me in overcoming my challenge.
When I got my first job as web developer I had hardly any knowledge of HTML, CSS or Photoshop. Just a few years prior I hated computers and actually got kicked out of computer class for bad behavior. I had no idea what I was doing but somehow I figured things out.
Jump into the deep end
Hopefully I will find my way in this new industry, I have a lot to learn but history has taught me that jumping into the deep end is the best way to get started. I will need to get an understanding of the industry and the needs of our customers.
I do not know where this will take me but what I do know is that my new team is awesome and the opportunity they are facing is super exciting. I can't wait to start this new journey and hopefully I'll learn something new and continue to evolve.